Bobtail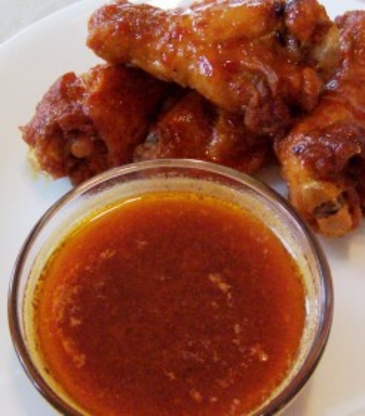 This is supposed to be a copycat of the sauce served on Hooter's Hotwings. I've never been in a Hooter's (and won't ever be)so I don't know how authentic the taste is, but these are quite tasty on hot wings, deep fried plain or breaded either one works nicely with this sauce.

ps. I forgot, I also added a tad of A-1 and Worcheshire sauce to give it a bolder taste. My husband was very happy with the latest creation!
Simply mix all the ingredients together very well.
Dunk, dip or soak your cooked wings in this sauce.
For a change of pace, I will occasionally re-fry the wings after they've been sitting in the sauce, and then dunk them again once they've spent just a few seconds in the deep fryer, crisping up.
Serve with ranch or bleu cheese dressing, or whatever you prefer.