Honey Teriyaki Marinade for BBQ Chicken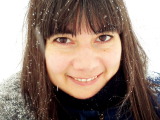 My personal favourite recipe for barbecued chicken. I often serve chicken done this way with the rice from my Pork Chop Casserole (Pork Chop Casserole). This recipe is enough to marinate 8 boneless skinless chicken breasts. (Cooking time is marinating and bbq-ing time)
Directions
Mix all ingredients and pour over chicken in marinating dish or sealable plastic bag.
Let chicken marinate for 6-8 hours for best results.
Barbecue and enjoy!
Most Helpful
This is a really good, really easy! Will use it with chicken wings next time!
I was surprised that such an easy recipe could have such outstandingly delicious results. I marinated my chicken breasts in the morning then dinner was a snap! I served the chicken sliced over greens. I also think it would be great over rice. Thank you!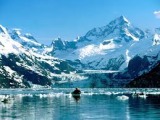 I used this to marinade chicken kebabs. Really good! I will use this again. Thank you!