Honey Oatmeal Raisin Cookies
Prep 15 mins
Cook 12 mins

Soft and chewy and oh so good!
Directions
Sour the milk by adding lemon juice until it curdles.
In a bowl mix honey, shortening and egg. In another bowl mix flour, baking soda, salt and oatmeal. Slowly alternating between the dry ingredients and the milk, add to the honey mix. Add raisins.
Drop by the teaspoonful onto greased cookie sheets. Bake at 375F for 12-15 minutes.
Most Helpful
There's lots of wonderful honey flavor in these little cookies! very moist, almost cake-like. Next time we'll add some almonds for a little crunch perhaps. Thanks for sharing your recipe. :)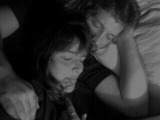 Soft and chewy are just the right words to describe these healthy oatmeal cookies. I knew the honey would keep the cookies moist, which it did. Instead of curdling the milk, I just subbed yogurt, and that worked just fine. My raisins were a little hard, so I soaked them in some apple juice and then added them to the batter along with some chopped pecans. I halved the recipe with no trouble, but next time I'll make the whole batch because these are really delicious cookies.