Honey Glazed Duck in Grapefruit and Ginger Sauce
Prep 25 mins
Cook 40 mins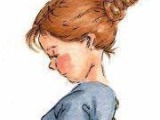 Roast duck goes with anything tangy; my choice is grapefruit, with fruit segments served in a sauce made with fresh ginger.
Directions
Prick skin on each duck breast with a fork.
Blend the honey and soy sauce to make a glaze and brusy over the fillets.
Set them skin side up on a rack in a roasting tin.
Chill until ready to cook.
To make the sauce,slice away the outer peel and white pith from the grapefruit.
With a sharp knife, cut into the fruits between the membrane to lift out the segments.
Reserve the fruit and any juice in a bowl.
Put the sugar into a dry pan.
Set over a moderate heat and stir until the sugar melts and turns to caramel.
Draw off the heat and add the fruit juice (Cover your hand as the mixture will boil up furiously with the addition of cold liquid) Replace the pan on the heat, if they are any lumps of caramel, stir over a low heat until they dissolve.
Add the honey, soy sauce, lemon juice and ginger.
Stir until the mixture simmers.
Blend the cornstarch with 2 TBS cold water.
Stir into the pan and cook, stirring until the sauce thickens and clears.
Remove from heat.
heat oven to 400*F.
Set the duck fillets in the oven and roast for 35 to 40 minutes until the skins are golden and the flesh is still a little pink.
Reheat the sauce,add the grapefruit pieces and any juices in the bowl.
Slice each fillet lengthways into three, arrange on a heated platter and spoon over the grapefruit and ginger sauce.
Most Helpful
Pretty good! I made duck for me & chicken for my dh. We both enjoyed it. Thank you very much for sharing!
wow! my mouth was watering just reading it! i LOVE duck! thank you, MarieAlice!
This has been a favourite recipe of my husbands for quite a few years. It looks very pretty arranged on a platter or individual plates and the combination of flavours is excellent. Makes a delicious special, but not too complicated, dinner for two.