Bergy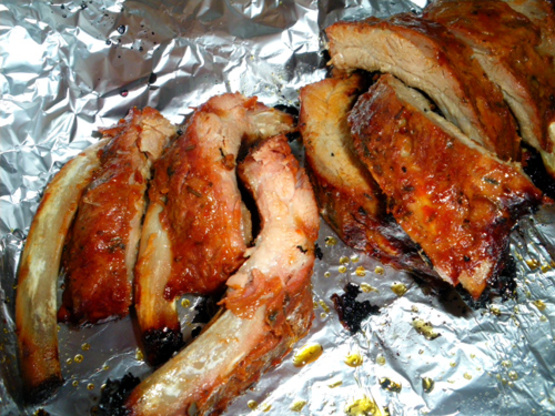 Friends say I should open a restaurant with these ribs.

Robvi, Have been using this sauce recipe for years and it is the best and easiest there is...I boil the ribs for 30 mins and put them in a roast pan pour the sauce over and..into the oven for about 1 hr. at 325..haven't tried them on the grill yet..highest rating from me. Iam new at this so my grandson helps me when he isn't bugging me Jeanne
Boil ribs for 45 minutes.
Mix ketchup, honey, soya sauce and garlic.
dip ribs in sauce and BBQ until grill marks appear.
I usually dip them in the sauce again as they were not raw when I put them in the first time.
I like saucy ribs.
Enjoy!