Honey Baked Rabbit or Chicken

I found this recipe on the back of Mayberry Farms rabbit that I bought at bi-lo's grocery store. I like to make it with chicken too.
Directions
Arrange meat in shallow baking dish.
Mix all other ingredients.
Baste frequently with mixture while cooking.
Bake at 350°F for hour to an hour and fifteen minutes.
Reviews
Most Helpful
The flavor of the sauce was fabulous. I was hesitant about the curry, but it was perfect. I just need to learn how to cook rabbit - it's always dry. Maybe I'm cooking it too long. This looked cooked at 40 minutes but I left it for 55. 1 cut-up fryer in 8x8 glass pan, poured the liquid over, turned the pieces every 15 minutes, covered with foil.

Oh. my. goodness. I cannot say enough good things about this recipe! We started raising and butchering our own meat rabbits not too long ago, so I'm just starting to learn how to cook it. This will DEFINITELY be made and enjoyed again and again!! So simple and delicious. Even hubby, who generally doesn't care for sweet-with-meat, raved about it! Thanks for an awesome recipe!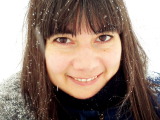 I made this for my husband and I. With prep time included, the meal was done in 1 hour. The only two things I did differently was I didn't have the curry seasoning so I substituted for a complete seasoning and I covered my pan with foil. I uncovered it for the last 10 min of my 45 min and it started to dry out. Next time I'll leave it covered. The glaze was extremely tasty and I used what was left over as dip!