GrandmaG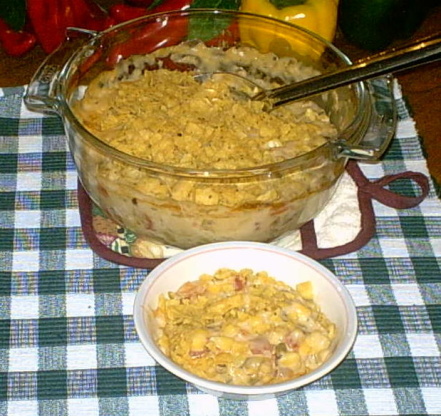 I love hominy, but many people these days don't seem to even know what it is, and often a lot of folks think they don't like it. Well, after they taste it served this way, there's a very good chance they'll change their minds. :)

There are a few similar recipes out there, but when I saw this one was by Julesong, my decision was made. The whole family loved it. It's a delicious colorful dish that is also fast and easy. This may make an appearance at our christmas buffet this year as I'm pretty sure it will hold up very well to a chafing dish. Thanks Julesong!
Preheat oven to 350 degrees F.
Mix all ingredients except for the crushed corn chips.
Pour into a 2-quart casserole and cover with the crushed chips.
Bake at 350 degrees for 35 minutes.