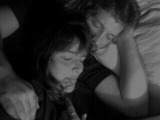 Homemade is always better. This ketchup can be sealed in sterilized jars and kept indefinitely.
Directions
In a large heavy pot heat the olive oil over moderate heat and cook the onion until golden brown, stirring occasionally, about 8 to 10 minutes. Add the garlic and cook for another minute.
Add the tomatoes, vinegar, corn syrup, cloves, allspice, mustard seeds, celery seeds, salt and pepper stirring to combine. Bring the mixture to a boil, reduce heat and simmer, stirring occasionally, for 1 hour.
Pass the mixture through a food mill (or cheesecloth) into a bowl and return to the pot. Bring the mixture back to a simmer and cook until very thick, stirring occasionally, about 45 minutes. Allow the ketchup to cool.
Reviews
Most Helpful
It was a chore finding someone with a food mill to let me borrow but I was satisfied with my results. I cut the recipe into thirds the best I could and added some cayenne pepper because I wanted spicy ketchup and I don't have anything to keep it to store for a while. I made up some corn dog muffins to dip in it and it was very much a treat. I don't know if all the effort is worth not just buying it in the store tho, because a bottle of ketchup will last us forever lol. ETA: The last comment is not a reflection on the recipe, just a reflection on making homemade ketchup in general.

Wow, we really thought this was a nice recipe that added a bit of freshness to everyday ketchup. I followed this exactly, even using the dark corn syrup and brought a nice tang to the ketchup. I have some real nice plum tomatoes growing, so I used these as my good tomato base. I did decrease the onion a bit, because I have really fresh, prolific onions so I didn't want the onion to overpower the smooth ketchup taste, so reduced the onion to 1/2 cup. The food mill is a must when making a smooth ketchup, as well as the continuation of nice simmer for about another hour after passing it through the food mill. I can hardly wait for another chance to make this, and look forward to it this summer. Thank you, 2Bleu!