Homemade Macaroni and Cheese
Erica S.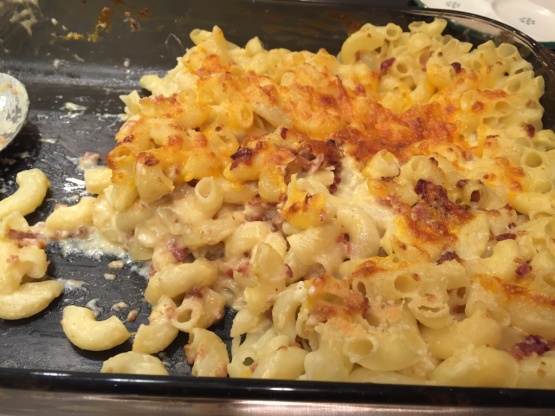 My Mom has been making this recipe for years. Not sure where she got the recipe, but, apparently Lady Di made it for her boys. :-) I added bacon bits to mine only because my boys asked me.
melt butter.
add flour, mustard and salt and pepper to sauce pan, cook 1 minute stirring contantly.
add milk slowly with whisk.
cook until just boiling, stir contstantly. remove from heat.
Add cheddar cheese to butter flour mixture, mix thoroughly.
pour macaroni into casserole dish. pour cheddar cheese mixture over macaroni. sprinkle with cheddar and parmesan cheese.
put in oven on broil for 5 minutes or until cheese is melted and bubbly.