Chouny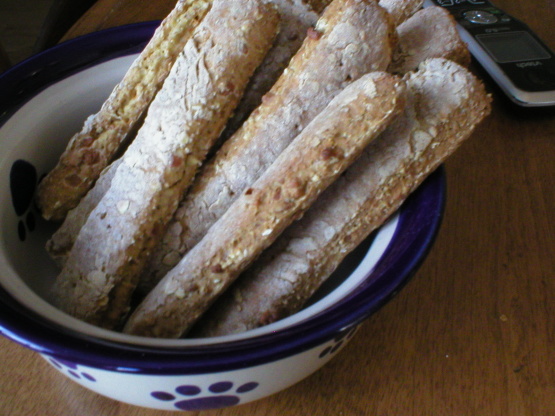 Theese dog cookies will definatly please your furry friend. And the good thing is; your guaranteed that only good things from your own kitchen went into them!
Place all ingredients in food processor, mix until a ball forms. (if you use cooked liver or chicken, reduce amount of water).
Roll dow on lightly floured surface to about 1/2" thick.
Cut out the shapes your prefer, or using a cookie cutter.
Place 1" apart onto ungreased cookie sheets.
Cook 40 minutes in preheated oven at 350F and let cookies cool in closed oven.