Homemade Baked Chips (Tortilla or Pita)
Aurum Nictus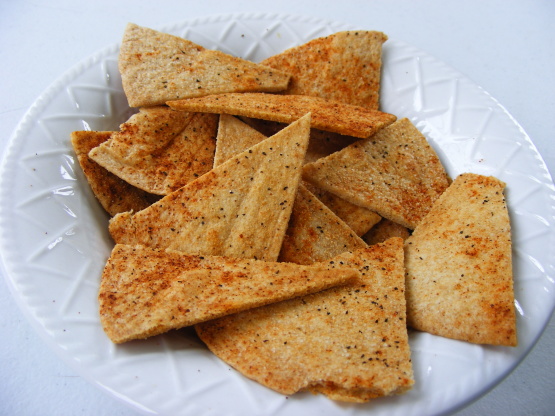 Great with Salsa, Guacamole, Hummus, whatever you like to dip! Super fast and easy with oil spray. Makes great cinnamon sugar chips for kids and desserts, too. *** Can substitute pita bread for pita chips or corn tortillas for corn chips.

Two words: garlic oil. You're welcome.
Cut tortillas into 8 wedges.
Brush or spray baking sheet with oil.
Arrange tortilla wedges in a single layer on the baking sheet and brush or spray lightly with oil.
Sprinkle with seasonings: salt or seasoned salt, chili powder, cinnamon sugar, etc.
Bake at 325 until crisp and lightly browned, approximately 10 minutes.