Home Made Saucy Mexican Taco Salsa
Meekocu2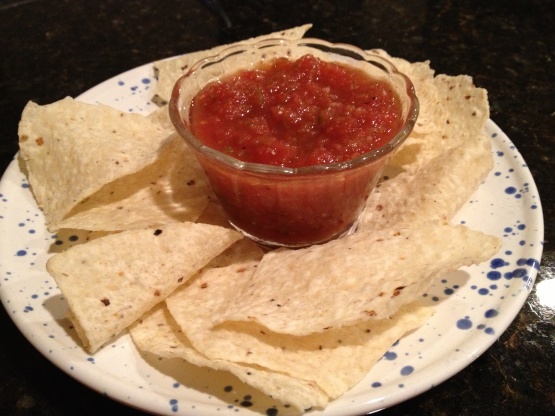 This recipe has been used by me and my family since 1977 and is still my favorite home-made sauce/salsa today! Quick and easy, you only need a few pantry ingredients and a few fresh! Tastes better the longer it sits too! Hope you enjoy as much as I do!
Place all ingredients into a food processor or blender. Pulse, chop or blend until desired consistency. (We like it blended smooth with no chunks.).
Cover and refrigerate overnight or until ready to serve. Keeps well several days. Serve with chips of choice.