Herb Garlic Bread - Belgian Style
Stacky5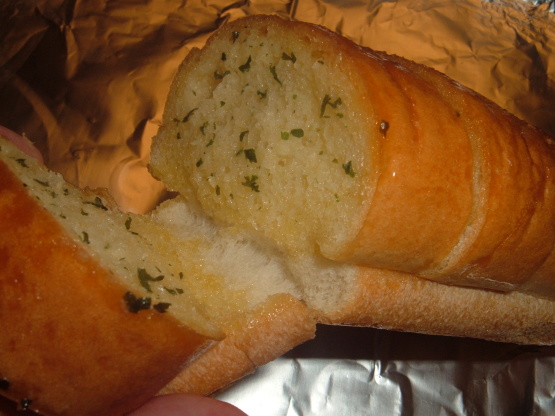 This is a nice garlic loaf to serve with pasta or your next grilled steak.

Wow! This recipe can be addictive. I used the thyme in mine and it tasted fabulous. I have another recipe like this I use alot but I think I'll be rotating back and forth now. I really love this. Thanks for posting this one. I just put this on in my Fav binder.
Preheat oven to 375 degrees F.
In a small bowl, mix together the butter, garlic, herbs, salt,a nd pepper well.
Slice the bread 1" thick but do not cut all the way through the bottom of the loaf.
Spread approximately 1 to 2 tsp of the garlic butter in between each cut.
Wrap the bread in aluminum foil and bake about 10 minutes.
Serve immediately.