Heloise's Olive Nut Spread
Brenda.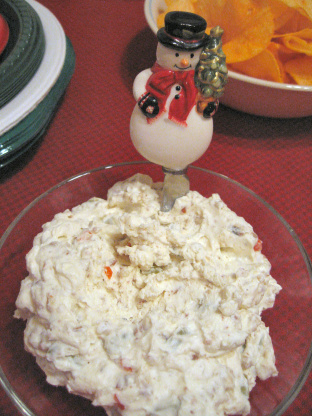 I keep on finding then losing this recipe. I am going to post it now before I lose it again. Delicious with pecans and olives and creamy. Will last in the fridge for weeks but never ever does in my house. I love it with Triscuits.

I add a few tablespoons of thousand island salad dressing to the mayo, and it seems to give it a bit more flavor. Also, it think it makes the mayo a little easier to mix.
Mix all ingredients together well.
Great on a sandwich or on crackers.