Healthy Everybody Awesome Cake
Prose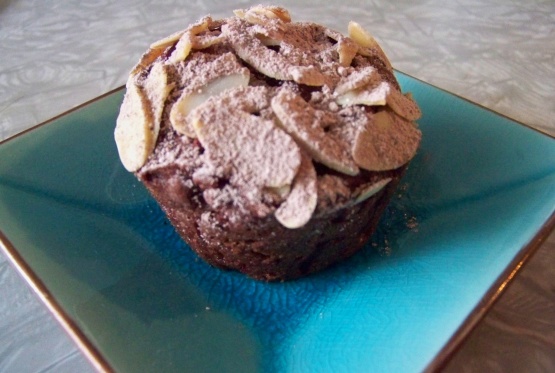 This weekend I am going home to celebrate my mom's birthday. As she has celiac's disease, I wanted to test out my gluten-free recipe before leaving with my coworkers. But then I remembered that one is on a diet, another doesn't eat chocolate, and I'm vegan to boot. So I figured, let's just make a cake that will make everyone happy. Notes: Make sure you have a large beet to shred. Don't worry, you won't taste it. In retrospect I realise that some people could have a soy allergy. Regular milk is easy enough to substitute, or you could just use plain old water. I was using the soymilk to replace a half cup of oil in another recipe. For a thinner batter, reduce the flour by 1/2 cup.

Top Review by Prose
This was pretty dense (always a challenge when it comes to gluten-free baked goods) but they had a wonderful flavor. I liked the beets. I used vanilla rice milk, brown rice flour (maybe white would be less dense), cocoa powder instead of carob, and added 2 teaspoons Xanthan gum. I poured the dough into a cupcake pan (made 12 cupcakes), opted for the almonds, and sprinkled with a mixture of powdered sugar and cocoa after cooling. I thought the topping was easier than frosting, but still yummy and pretty. Thanks for posting. It is nice to have options that satisfy my husband's gluten-free diet and my vegan diet!
Preheat oven to 350 degrees F.
Beat together egg replacer, water, vinegar, and baking powder until light and foamy.
Add oil, soymilk, vanilla extract, and sugar and beat until blended.
Add rice flour and carob powder gradually and beat.
Fold in beets and pour into greased pan.
Optional: before putting into oven, sprinkle sliced almonds over top of batter.
Bake for 45 minutes at 350 or until an inserted pick comes out clean.
Dust with confectioner's sugar.