Healthy Broccoli, White Bean & Cheddar Soup

I found this recipe on eatingwell.com, and it is SO delicious!! I paired it with a grilled cheese (on light bread w/ FF cheese, of course!) and an apple, and it made for a perfectly satisfying and filling lunch. The original recipe called for shredded sharp cheddar, but I subbed in fat free shredded cheddar to cut down on fat & calories. Also, the recipe originally made 6 1-cup servings. However, since I used fat free cheese, I changed the servings to 4 1.5-cup servings without changing the calories per serving very much at all...but you can do what fits you best :).
Directions
Bring broth and water to a boil in a medium sized sauce pan over high heat.
Add broccoli, and cook until tender (about 8 minutes).
Stir in beans, and continue to cook until warmed through (about 1 minute).
Add half of the mixture to a blender (or food processor) along with half of the cheese and puree.
Repeat with the other half of the mixture and cheese.
Serve warm & enjoy!
Reviews
Most Helpful
I made this a little while ago after seeing it on the Eating Well website. I was very simple and delicious. I thought it resembled a typical broccoli-cheese soup, but with a less heavy, fresh taste. Thanks!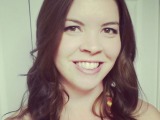 This was a fantastic quick and easy late-night (and light!) supper that was nutritious for the family.