KellyMae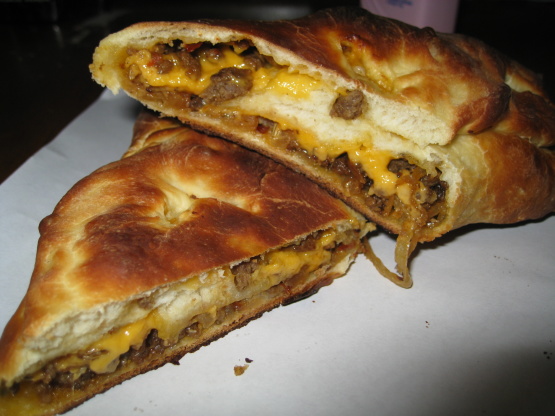 From Connie Griffin at the Hope Lodge here at Mayo. She's every inch the lady and I thank her. These can be made ahead and frozen. Can you get any easier than that.

Tweaked this just a hair.. Used cheddar cheese, omitted the green pepper, and added a little extra onion, and parmesan cheese. Adjusted this for 2 servings for lunch too. Made for a real nice lunch. DS and I both enjoyed this . A great nice lunch or mid-day treat. Enjoyed very much. Made for 1-2-3 hits.
Brown ground beef with onion and green pepper.
Add the next 6 ingredients; simmer for 20 minutes.
Slice bread and spread butter on top half of bread.
Spread meat mixture on bottom half of bread and top with cheese.
Wrap with foil and bake at 350 degrees Fahrenheit for 15 minutes.