Ground Beef and Potatoes (Oh so Simple!)
Anonymous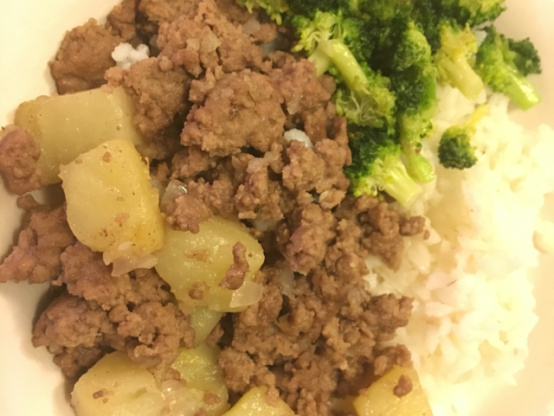 This dish is almost too simple, but my husband loves it. I can make it any night and he's happy. I have tried to dress it up before and he politely has told me that he likes it plain and simple. This is nothing to write home about, but it seems to work in my household. It's fast, inexpensive, easy to make and doesn't require a lot of ingredients. I serve it with plenty of salted white rice and veggies.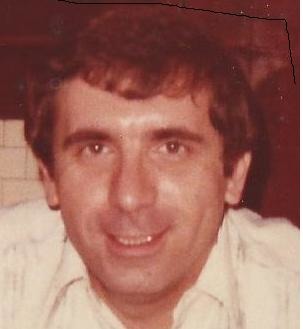 Wow! What a surprise. It was late, we were hungry, and my oven had just died. I just wanted to put something on the table. A recipe this uncomplicated couldn't be too tasty, could it? But ... it was delicious. Following the suggestions of others, I substituted seasoned salt for the regular salt called for. I told my wife, if we didn't like it, we would never make it again, and would heat a frozen dinner. If we did like it, we would make it again as often as possible. Turns out, we will be making it again, as often as possible.
1

lb lean ground beef

2

cups diced potatoes (about 1 large potato)

2

tablespoons vegetable oil
1⁄2 teaspoon salt (add additional salt to taste)
Heat about 2 tablespoons of oil in a large skillet. Add diced potatoes (about 1/4 inch cubes) and cook for about 10 mins or until slightly browned and mostly cooked through stirring occasionally.
Add lean ground beef to potatoes and brown, chopping it up into very small pieces and stirring and flipping often (about 10 minutes). (If you use lean ground beef, there is no need to drain - be sure to cook meat with potatoes as it does make a difference in the overall flavor).
Once meat is fully cooked, turn off burner and add about a 1/2 tsp of salt and stir in with spatula. Add more salt to taste if desired. Serve with salted white rice and veggies.