Grilled Tuna With Tomato-Feta Relish
Babs7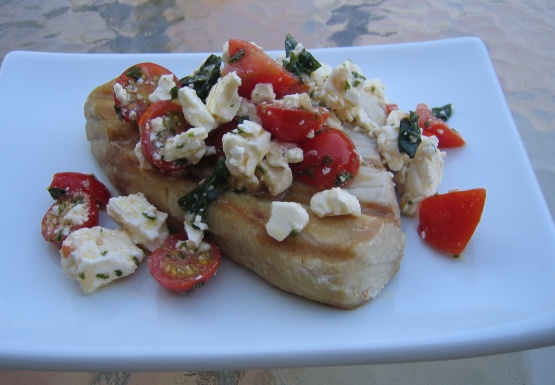 I love the fresh ingredients in this relish. It also works with chicken or eggplant and provides a fresh, flavorful and creamy addition to the grilled food. I've also mixed the relish with cooled, chopped grilled fish or chicken and served it in Bostom lettuce cups with a drizzle of olive oil on top.
In a medium bowl, stir together all relish ingredients, except for the fish or chicken.
Grill or broil fish or chicken or eggplant for about 3-4 minutes per side.
Serve with tomato-feta relish on top.