Grilled Pineapple Balsamic Asparagus
Robby T.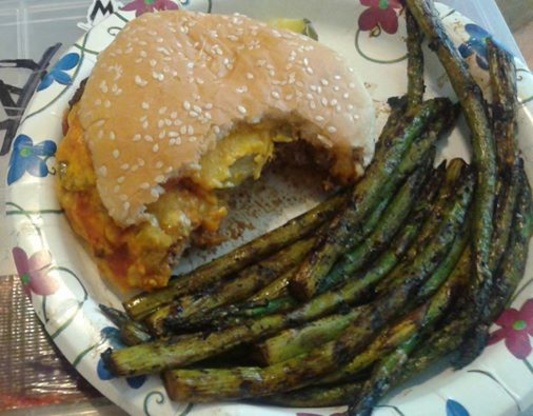 Grilled Balsamic Asparagus with pineapple juice instead of lemon juice.
1.Cut off tough ends of asparagus.
2.Combine all ingredients in a large zip-top plastic bag.
3.Seal and marinate for 30 minutes.
4.Remove asparagus from bag, and discard marinade.
5.Place asparagus on grill rack or grill pan coated with cooking spray.
6.Grill at high let sizzle for few minutes let the juices cook inside.
7.Then rotate every few seconds between 7 - 10 minutes. (Depends on how charred you want it).
8.After 5 minutes drizzle 2 additional tablespoons of pineapple juice over the asparagus let the juices soak in for a few seconds then continue to rotate.