Grilled Corn on the Cob With Roasted Jalapeno Butter
Prep 10 mins
Cook 20 mins

Charring the jalapeno eases the heat, and having a not too spicy butter.
Directions
Preheat grill to medium high heat, and place jalapeno on grill rack coated with cooking spray, cover and grill 10 minutes, or until blackened, turning occasionally.
Place jalapeno in a small paper bag, and fold tightly to seal.
Let stand 5 minutes.
Peel and discard skins, and cut jalapeno in half lengthwise, and discard stem, seeds, and membranes.
Finely chop jalapeno.
Combine jalapeno, butter, lime rind, honey, and salt in a small bowl, and stir well.
Place corn on grill rack, cover and grill for 10 minutes, or until lightly charred, turning occasionally.
Place corn on serving plate and brush with jalaoeno butter.
Most Helpful
Wonderful flavored spread! The jalapeno honey combo with a hint of lime was very nice on our fresh sweet corn. Made as written but think next time will add just a little bite more lime. Thanks for the post.

This is a nice spread that could be used on many vegetables such as asparagus, brussels sprouts, etc.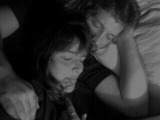 Mmmm, this was good. I scaled it down for one ear of corn and loved the hot and sweet taste! Will be made again. Thanks! Made for PRMR game.