Grilled Corn on the Cob With Roasted Jalapeno Butter
2Bleu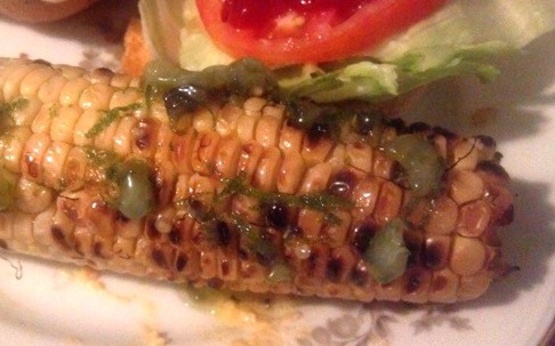 Charring the jalapeno eases the heat, and having a not too spicy butter.
Preheat grill to medium high heat, and place jalapeno on grill rack coated with cooking spray, cover and grill 10 minutes, or until blackened, turning occasionally.
Place jalapeno in a small paper bag, and fold tightly to seal.
Let stand 5 minutes.
Peel and discard skins, and cut jalapeno in half lengthwise, and discard stem, seeds, and membranes.
Finely chop jalapeno.
Combine jalapeno, butter, lime rind, honey, and salt in a small bowl, and stir well.
Place corn on grill rack, cover and grill for 10 minutes, or until lightly charred, turning occasionally.
Place corn on serving plate and brush with jalaoeno butter.