Grilled Baby Cheeseburgers
Prep 20 mins
Cook 10 mins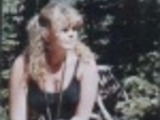 These cute little appetizer burgers can be mixed and shaped ahead of time. Just cover and chill them until you are ready to grill. Chose your plum tomatoes small enough to be about the same size as the quarter slice of bread and your baby burgers.
Directions
Heat gas or charcoal grill.
Mix together the beef, onion, parsley and salt.
Divide into 16 portions.
Shape each portion into a ball and flatten to a 1/2 inch thick patty about 1 1/2 inches in diameter.
Thread 4 patties horizontally on metal skewers, leaving space between each one. (I have found that using 2 skewers works better then one. Thread them the opposite ways to make turning them over easier if you need to turn them.).
Place patties on the grill; cover and cook 8 to 10 minutes (turning once if necessary) or until no longer pink in the middle.
Top each patty with a piece of cheese.
Place each patty on a quarter piece of the toasted bread.
Top the burgers with a pickle slice, a tomato slice and another toast square.
Spear burgers with a toothpick to hold all the layers together.
Serve with ketchup, mustard, mayo and thousand island salad dressing for dipping.
Reviews
Most Helpful
I've made these with a slight variation. Use waffle fries instead of bread and top with the mini burger, 1/4 slice of cheddar cheese, and sliced ripe cherry tomato. Leave open face. A party pick holds them together.
I did something almost identical to this for my daughter's first birthday party. I got the idea from "Behind The Bash" on the Food Network. I used frozen bread dough and rolled it into little marble sized bits for actual hamburger buns. Sliced cheese divided into fourths fit the burgers perfectly. Also, used little "midget" pickle slices and sliced cherry tomatoes, and used sliced shallot for onion slices. You do have to hold them together with a pick or something; they will topple over on you. Everyone just loved them, and they were SO cute to look at.

This is cute and my kids love it. Thanks!
Summer Central