Green Beans with Hazelnuts and Lemon
ChefLee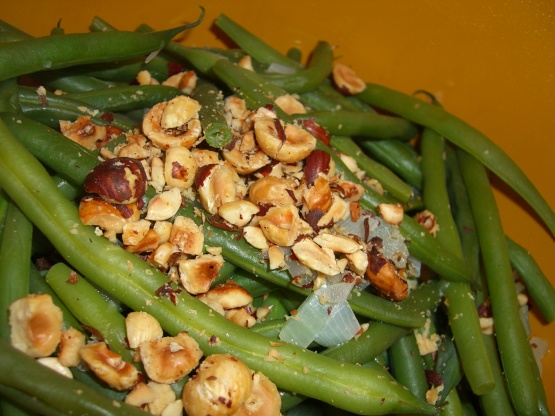 This was absolutely superb! I couldn't find any hazelnuts locally, so I substituted pine nuts (pignoli) instead. It was a big hit for Saturday lunch with guests. My guests even took my recipe that I had printed out, so I'll have to print another one now!
In a large pot of salted boiling water, cook beans 3-8 minutes or until tender.
Drain and place in a large bowl.
2 Add olive oil, lemon zest, hazelnuts, salt and pepper.
Beans may be made 1 day ahead, chilled and covered.
Reheat beans.