Green Beans With Caramelized Shallots
dicentra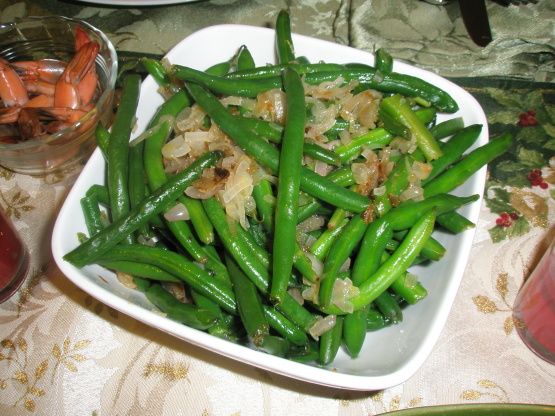 This is a Weight Watchers recipe that I printed off. It sounds nice like a healthy side dish. The recipe calls for fresh green beans but I don't see why it wouldn't work with a good quality of frozen.
Rinse the green beans and steam over boiling water until crisp tender, about 5 minutes.
These can also be placed in a microwave safe dish and microwaved 4 to 5 minutes or again until crisp tender.
Over medium heat, melt butter in a nonstick skillet; add shallots.
Cook stirring often until golden brown, approximately 5 minutes (if needed add a touch of water to prevent burning).
Add the green beans and toss until hot; season with salt and pepper sprinkle with lemon zest and serve.