Green Beans in Onion Sauce
lets.eat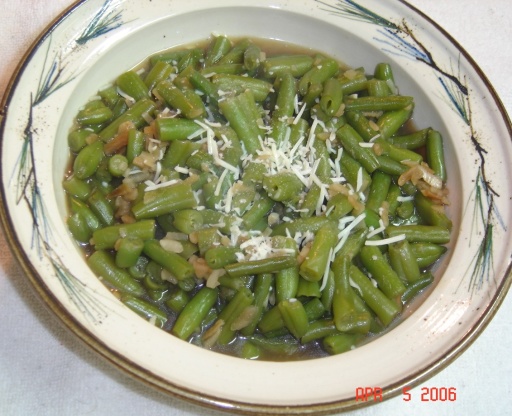 This is a very quick and tasty way to enjoy your frozen green beans, the sauce will thicken, if you need it to upon standing.
16

ounces frozen French-cut green beans

2

tablespoons dry onion soup mix
In a medium saucepan add enough water to cover the bottom of pan. Add 2 tablespoons onion soup mix, bring to a boil. Add pkg of green beans, stir and cover. Reduce heat to a low simmer and simmer gently for 7-9 minutes, or until heated through. Remove from heat, stir and enjoy.