Green Apple Spinach Salad
Parsley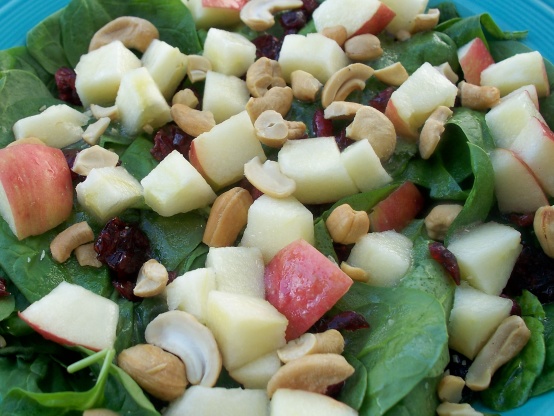 This is a Taste of Home recipe. Was Looking for something for the Thanksgiving table that was light and tasty. This fit the bill. Very refreshing and pretty salad. It was a hit at our Thanksgiving meal. Thanks to Rae Sorensen.
In a large salad bowl, combine the spinach, apples and rasins.
In a small bowl, whisk the sugar, vinegar, oil, garlic salt and celery calt.
Drizzle over salad and toss to coat.
Sprinkle with cashews. Serve immediately.