Greek Yogurt With Honey, Fruit and Granola
gailanng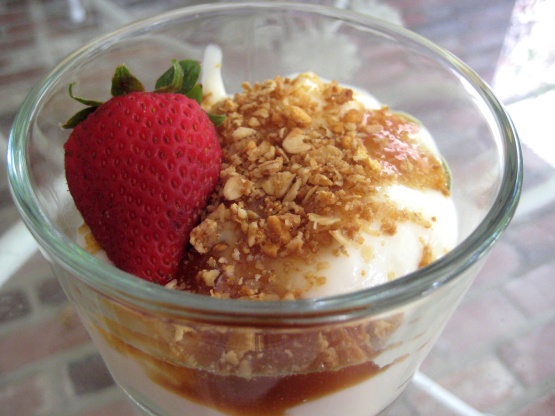 This is one of my favorite breakfasts. If you haven't tried Greek style yogurt, it is thick and creamy even the non-fat tastes rich. Paired with granola, honey and a handful of fruit, it's a perfect start for your day!

I eat this almost every morning but skip the honey. Most granolas are sweet enough already and the honey just adds a lot of sugar to your diet which takes away from the health aspect. I use plain unsweetened yoghurt. I add blueberries or in winter, frozen fruit such as strawberries. Greek yoghurt is high in protein and keeps you feeling full for hours.
Top yogurt with honey and granola, sprinkle berries on top.