Bergy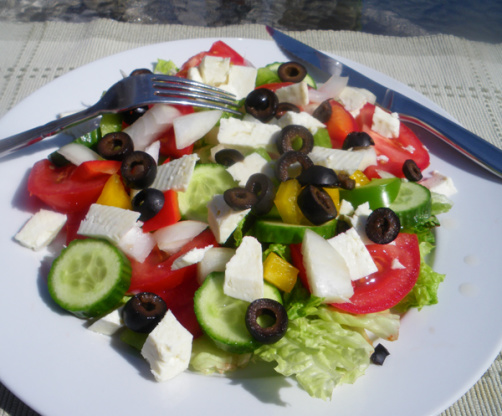 I used to make this when I was on Weight-Watcher's program. It is very tasty for lunch and is quite filling with an English muffin, some yogurt, and fruit.
Dice green pepper, red pepper, and yellow pepper, onion, cucumber and tomatoes.
Halve the olives and remove pits if not already done.
Toss in a large bowl with the vinaigrette dressing, feta cheese and a splash of balsamic vinegar.