Greek Orzo Salad W/ Kalamata and Feta
PaulaG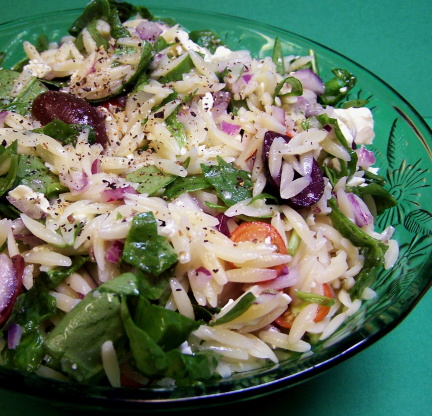 A great summer salad. Serve room temperature or chilled. Perfect for a picnic or backyard barbeque. This salad tastes better the longer it chills.
Cook orzo until tender, 8-10 minutes. Chill 20 minutes.
Add remaining salad ingredients to chilled orzo.
In a separate container, mix together dressing.
Pour over salad and let chill 30 minutes.