Bergy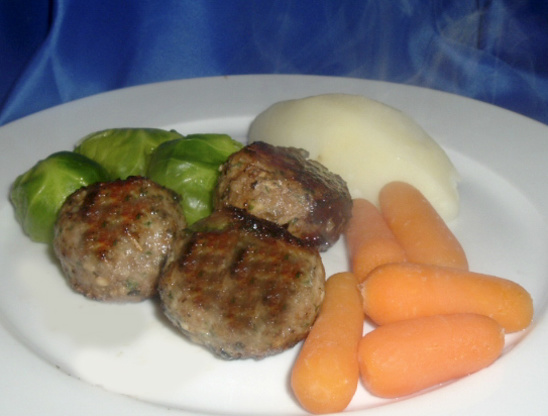 I love these meatballs, great with steamed rice, a green salad and warm pita bread. Makes you want to throw plates on the floor, drink ouzo and dance!!!!

Five stars for us means we didn't change a thing in the recipe and still loved it. Delicious flavours and an easy week night meal with yummy leftovers for lunches the next day. Thanks Mandabears.
Preheat broiler In a large bowl, mix together all ingredients.
Mix until well blended.
Form into 1 inch meatballs.
Place on a large broiling pan about 1 inch apart.
Broil about 3 inchs from heat until well browned.
Turn over and broil other side until well browned.