skat5762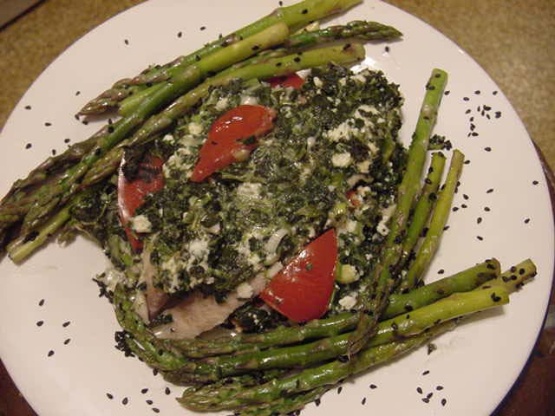 Posted by request, courtesy the Catfish Institute!

I took your advice and added MUCH more garlic. I used oregano fresh from the garden. Due to the time of year it was very strong but did not hurt the dish at all. Great new way to fix one of my favorite fishes.
Preheat oven to 350ºF.
Grease a shallow baking pan with olive oil and place the catfish fillets in the pan.
Sprinkle with 1 teaspoon each of salt and pepper.
In a small bowl, mix the spinach, feta cheese, oregano, butter, green onions, and remaining salt and pepper until well incorporated.
Top each catfish fillet evenly with an equal amount of the spinach mixture.
Bake at 350ºF for 15 to 20 minutes, or until the fish flakes easily with a fork.
Serve immediately.