Grandma Florence's Applesauce Cake
Junebug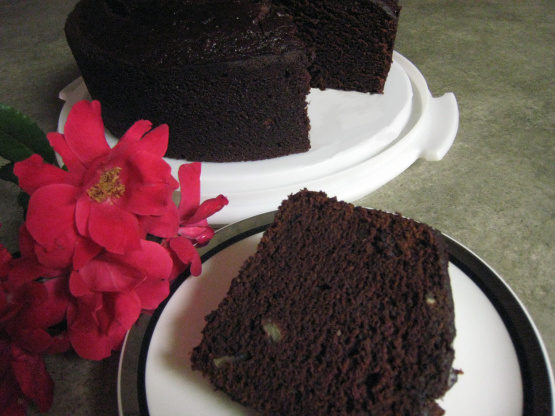 This was made by my grandmother every Holiday. She would make three or four of these at Thanksgiving and Christmas. Her mom, Grandma Florence, made these for her when she was growing up. It has been passed down now to me, the fourth generation. Enjoy.
I can certainly see why this one was handed down through the generations! It's fantastic. I prepared it exactly as directed, except my oven needed about an hour and 15 minutes, but then its a bit slow. It made a beautiful, big, dark cake -- the moistest I've ever eaten, and yet not soggy! My 20-yr-old son was the biggest fan, eating half the cake himself over the space of 2-3 days, and he rarely eats desserts of any kind. I will definitely be preparing this one next time I'm invited to bring along a cake to a get-together. Thanks so much for posting it!
Mix or sift dry ingredients together.
Add butter butter and applesauce.
Mix all this together well.
Pour into a greased tube pan.
Bake at 350 for about an hour or until toothpick comes out clean.