Applesauce Cake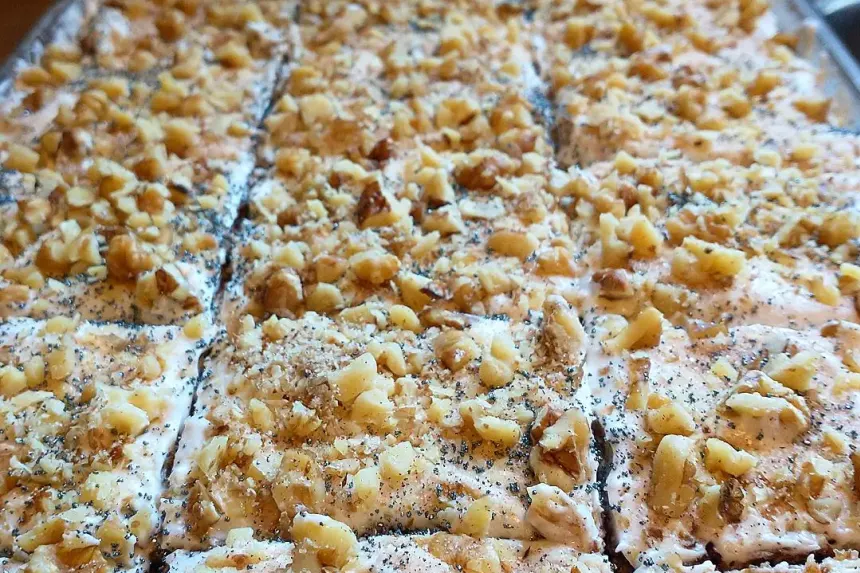 photo by AlAriel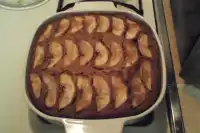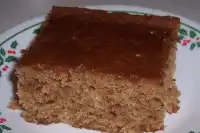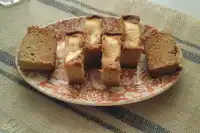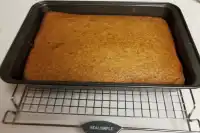 Ready In:

1hr 10mins

Ingredients:

12
directions
Preheat oven to 350 degrees.
Grease a 9x13 baking dish.
Combine all ingredients; pour in prepared pan.
Bake 60-65 minutes or until done.
Reviews
I thought this was a very good simple cake. Very moist. My cake started burning after 40 minutes though so I would check your cake earlier than the 60 minutes given. (Maybe it was just my oven.) I thought it needed something more so I made a frosting to spread on it. Thank you for the recipe! I'm sure I will use all the time!

 

Man. This cake is ROCKIN'. I remember eating something like this when I as a child... I remember it tasted like apples and had a texture similar to lemon squares... This is as close as I think I'll ever get! BEST CAKE EVER. I';m a firm believer in making a recipe according to the ink first, but sadly I didn't have any raisins. I love it my family loves it. This is going in my vault back at home base. Thanks again! I'm gonna make this again and tell you what I did differently. (And rate it again with five stars. Why not.)

 
Tweaks
I used 1/2 cup of cane sugar, 1/2 cup honey. Plenty sweet for me and very soft and moist, a little bounce to it as you cut (OK, OK, I cut into it while it was warm). I like it--even a little spicier than the last spice cake I made, and I liked that! I did use 1/2 tsp. Ceylon cinnamon and 1/4 tsp. Cassia. Um, and 1/4 tsp. nutmeg in place of 1/4 tsp. of the allspice. I just wanted it a little more spicy, alright?! But not cardamom spicy, that would've gone too far. Unless maybe I'd added some vanilla or rum extract...nah. I'm the one eating this, make your own!! I'm thinking it'll be better & more flavorful tomorrow.

 

Making this RIGHT NOW!!! But only had 1c cane sugar left, so also used 1c brown sugar. Also out of cinnamon, so substituted pumpkin spice and left out cloves. Topped with apple slices.. if I wasn't in such a hurry I would have made a lovely spiral but too tired for fancy LOL I'll check back in to let you all know how turned out

 

(Forgot to give this recipe 5 stars in my review! Oops!) As for my tweaks: I substituted 1 C of the all-purpose-flour with oat flour. And I reduced the sugar by half and used 1/2 C granulated sugar and 1/2 C dark brown sugar. I used melted butter instead of oil. And I traded the water for buttermilk. Then I added 3/4 C of chopped pecans and 1/2 C of raisins. Baked for only 45 mins in metal 9" x 13" pan. FABULOUS!!!!!

 

good and easy basic recipe. One and a half teaspoons of salt seems like too much , so used only one teaspoon... Still a little saltier than I would prefer, but I use less salt than most people do in general. Didn't have all spice so I used a teaspoon of ginger and another teaspoon of cinnamon. Ran out of all purpose flour so used two cups all-purpose and 1/2 cup whole wheat. Threw in some walnuts and raisins. I am very happy with the results. Will definitely make again. Next time I will try part white sugar and part brown sugar.