Golden Onion and Dill Frittata
Similar to a quiche without the crust, tasty served with a broccoli salad! I recently made this for brunch, it was excellent served with some smoked salmon. Recipe from Canadian Living magazine.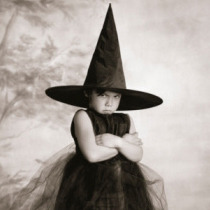 I really enjoyed this. Great flavour, and so quick and easy to make. I reduced the recipe to use 2 eggs, and made it for supper. I've never had a frittata before (what can I say...I live a sheltered life) and it was not unlike an omlette, which I happen to love. The addition of croutons was very nice. I used store bought 'onion-garlic' flavoured, and omitted the salt. It did break in half as I was taking it out of the pan (butter fingers that I am) but of course that has no effect on the wonderful taste. Thanks Elly, for a lovely meal idea. Will certainly be having that more often. Made for the G&BB Cook-a-thon in memory of Elly's dear husband Jim.
In 8-inch (20 cm) nonstick skillet, heat oil over medium heat. ( I use half butter, half oil).
Cook onion, stirring occasionally, until softened and golden, about 7 minutes.
In a bowl, whisk together eggs, milk, dill, mustard, salt and pepper.
Sprinkle croutons over onions.
Pour egg mixture over croutons, stirring gently to combine.
Cover and cook over medium-low heat until set, about 15 minutes. Flip frittata onto serving plate. To serve cut into wedges.
Note: I have used purchased seasoned croutons, I find them quite salty, I recommend reducing the the amount of salt to 1/2 teaspoon.