Rita1652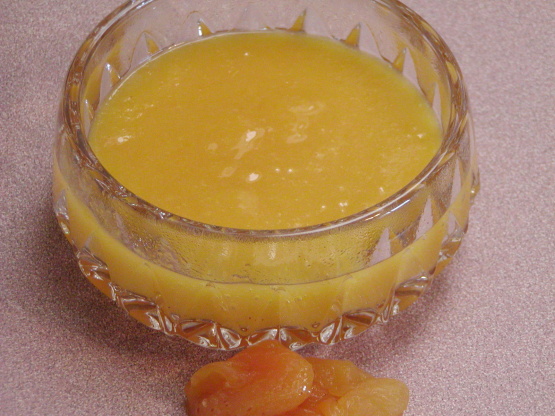 This sauce is good on Turkey, Beef, Chicken or Lamb. Especially good on Kebabs. This recipe can be doubled etc. Recipe may be made up to 1 week ahead, cover and refrigerate. The recipe comes from sunset. com.
In a microwave-safe bowl, combine vinegar, apricots, and sugar.
Heat in a microwave oven at full power (100%) until vinegar is boiling, about 3 minutes.
Pour mixture into blender or food processor (Better yet,use a hand blender for LESS cleanup) and whirl until smooth.
Scrape into small bowl.
Serve warm or cool.