Glen's Coconut Biscuits (Cookies)
Ninna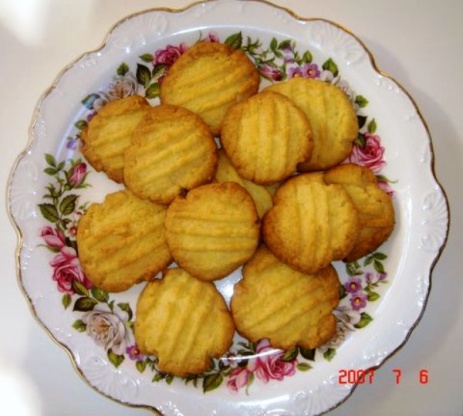 I started making these when my kids were tiny. They are quick, very, very easy and they taste great.
Sift flour into bowl, add sugar and coconut.
Melt butter, add to dry ingredients with egg yolk and mix to make a firm dough.
Roll teaspoonsfull of mixture into balls, place on greased baking tray and flatten with fork.
Leave space between biscuits and bake 10-15mins at 180degC – 200degC (350degF - 400degF) or until brown.