Glazed Carrots with Cider
A side dish to accompany grilled meat, fish or a vegetarian dish.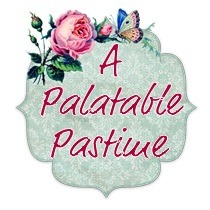 Very nice! The cider gives it a perfect touch of apple flavor to go with the light sweetness of the carrots, while the dijon gives the perfect hint of savoriness. I can see myself serving this often for dinner! Thanks for sharing. ~Sue
Trim the tops and bottoms of the carrots.
Peel or scrape them and then cut them into julienne strips.
Melt the butter in a frying pan, add the carrots and saute for 4-5 minutes, stirring frequently.
Sprinkle over the sugar and cook, stirring for 1 minute or until the sugar has dissolved.
Add the cider and stock, bring to the boil and stir in the Dijon mustard.
Partly cover the pan and simmer for about 10-12 minutes until the carrots are just tender.
Remove the lid and continue cooking until the liquid has reduced to a thick sauce.
Remove from the heat, stir in the parsley and spoon into a warmed serving dish.