German Chocolate Cream Cheese Brownies
Decadent brownies from local paper. Enjoy! *I updated cooking time from 30 min to 1 hour based on reviews*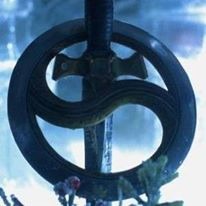 My daughters chose to make this recipe for the We're Really Cooking Now challenge ZWT 4. They did almost all the work themselves, and I must say they did a fantastic job. The brownies were chewy, crunchy delicious. Loved the gooey cream cheese layer. I was out of pecans, so they substituted walnuts. Made for the Tastebud Tickling Travellers. Thanks for sharing this delicious recipe and the fun time we had cooking together making it!
In large bowl, combine cake mix, margarine, and 1 of the eggs; mix well.
Press mixture into a greased 9x9 inch pan.
In a seperate bowl, beat together the cream cheese, remaining 2 eggs, vanilla& powdered sugar.
Pour over chocolate mixture.
Bake at 350 F for 1 hour.
Sprinkle with extra powdered sugar& pecans.