George's Whole Wheat Pizza Dough
gailanng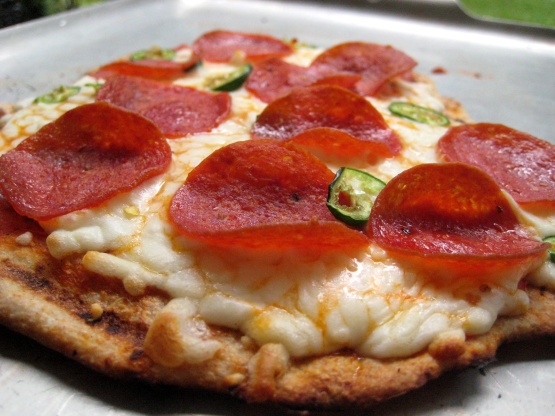 Simple whole wheat pizza dough, made using a mixer with a dough hook.

Do you wear an apron? I love men in aprons. Used for grilled pizza. See! I'm not a one-trick pony.
Combine the yeast and the water, stir until dissolved.
Add the remaining ingredients to a bowl.
Add the yeast mixture and mix using a dough hook.
Knead dough until it forms a nice ball, using extra flour if necessary.
Let rest for at least 1/2 hour.
Bake at 450* for 12-15 minutes or until golden brown.