Garlic-Free Parsley Pesto
sheepdoc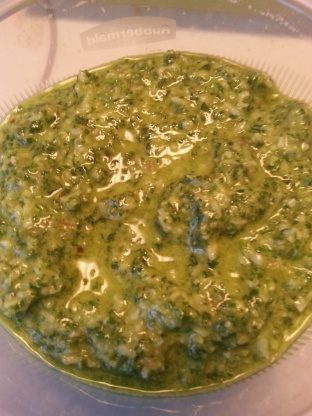 We have lots of parsley in the garden and can't eat garlic. This pesto fits the bill and is tasty too. Use it thick, as the recipe makes, for a spread or garnish. For a sauce, add some of the water your pasta is cooking in. The flour in the water acts as a binder.
Clean and remove big stems from parsley.
In a food processor or magic bullet put the parsley, salt, walnuts, shallot and half the oil.
Blend until pureed.
Add remaining oil, lemon juice and parmesan and blend quickly.