Garlic Butter and Brie Chicken
This is very easy and the garlic butter gives it the most delicious aroma while it's cooking. I hope you enjoy it, too! Goes equally well with hot vegetables, salad or pasta dishes.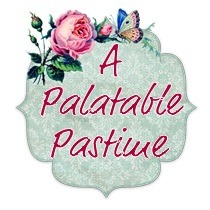 I wasn't sure with the first few bites how much I was enjoying this as it tasted like it needed a little salt. However for health reasons I try not to add any extra salt at the table since I do season as I cook. But a few bites later on I was really enjoying this, and the butteriness of the brie combined with the garlic butter gave it an extra buttery flavor that was very good! We will be making this again! Thanks for shating- ~Sue
2

chicken breast fillets, trimmed

4

tablespoons garlic butter

30

g brie cheese, sliced

1

cup corn flake crumbs or 1 cup breadcrumbs
Turn oven on to around 200 degrees celsius.
Line baking tray with baking paper.
Make approx 3 inch cut in thick side of chicken fillets to make a pocket, but don't cut right through.
Fill pockets with brie.
Pour breadcrumbs/cornflake crumbs onto a plate.
Roll chicken in crumbs until coated - it doesn't have to be perfect, a few missed bits won't hurt.
Place crumbed chicken onto baking paper on baking tray.
Put 4 teaspoons of garlic butter onto each chicken fillet, or more if you like.
Bake for 20 - 30 minutes, depending on the thickness of the fillets.