Gamma's Heirloom Apple Cake
Prep 15 mins
Cook 45 mins

A family favorite from my Gamma Betty.
Directions
Cream together the sugars, butter and eggs. Add the remaining ingredients and stir.
Pour into a lightly greased 13 X 9" baking pan. Mix topping ingredients and sprinkle on top.
Bake at 350°F for 45 minutes.
Serve warm or cooled with whipped cream!
Most Helpful
What a wonderfully spicy-sweet cake! It was moist and tender inside, with a bit of crunch on top. I used pecans because a) I'm from the South, and b) I was out of walnuts. :) I used 2 medium-large Braeburn apples which made just over 2 cups of chopped apple. This came together very quickly; we made it after dinner and got to enjoy it for dessert tonight. Thanks for sharing Gamma's recipe with us. Edited to say this stored well in the fridge for a couple of days - we warmed up individual pieces in the microwave when we wanted them. My hubby already wants me to make this again.

Excellent recipe. This cake is very moist and full of flavor with just the right amount of cinnamon. It's also very easy to make. I used 4 golden delicious apples. Thanks for sharing your recipe. :)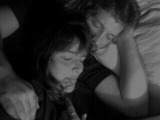 Gamma Betty knew her apples! This is one delicious, moist and flavorful apple cake! I made as directed, however my cake was done in only 35 minutes. Thank you so much for sharing Gamma's recipe with us, Jess4Freedom! Updating the day after preparation: I had another piece of this morning with my coffee and it may very well be the BEST Apple Cake I have ever tasted!