French Tart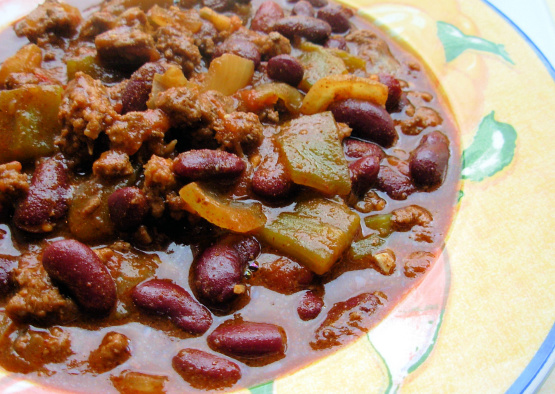 CROCK POT chili with lil ole sweet taste; serving size freeze to use in other dishes or on chili-cheese dogs. Photo is Cincinnati Chili--pasta, chili, chopped onions, and grated cheese! DELISH!
Heat oil in skillet, add onion and green pepper.
Cook until tender.
Add ground beef, cook until no longer pink; drain well.
Light spray crock pot with oil.
Combine all ingredients, except beans and coffee.
Stir to blend well.
Cook on LOW for 4 hours or on HIGH 2 hours.
Add pinto beans and coffee; blend well.
Cook additional 2 hours.
Serve with Cast Iron Skillet Cornbread.
YUMMY!