Comes from "The Best Of Country Cooking" 2002. Deliciously rich brownies.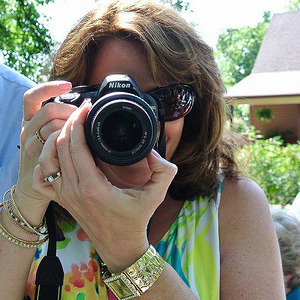 A very moist, rich brownie with an incredible frosting! I think next time though I'll use the "one bowl" approach and melt the butter in the microwave, then mix in the cocoa and go from there. I've used other recipes that do this and they work find. These were for a teen event my son was attending and he requested nuts in the brownies so we added a 1/2 cup each of walnuts and pecans. They received rave reviews. Thanks!
In a saucepan, melt butter.
Remove from the heat. Stir in cocoa; cool.
In a mixing bowl, beat eggs and sugar.
Combine flour, baking powder and salt; gradually add to egg mixture.
Stir in vanilla and the cooled chocolate mixture; mix wel.
Spread into a greased 13 inch by 9 inch by 2 inch baking pan.
Bake at 350° for 25-28 minutes or until a toothpick inserted near the center comes out clean (do not over bake).
Cool on wire rack.
For frosting, in a mixing bowl, cream butter, confectioners sugar, cocoa and vanilla.
Add enough milk until the frosting achieves spreading consistency.
Spread over brownies.
Cut into bars.