Frittata Di Spaghetti (Spaghetti Omelet)

A delicious and simple way to use up leftover pasta.
Make and share this Frittata Di Spaghetti (Spaghetti Omelet) recipe from Food.com.
Directions
Combine the pasta, eggs and cheese, stirring well. Season.
Heat half of the butter in a large heavy bottomed frying pan. Pour in the egg mixture, lower the heat and cook for 10 minutes until the eggs are just set but still very soft. Slip a knife around the edge to loosen the omelet, then using a spatula turn the frittata cooked side up on to a plate (patch up the pieces if it breaks).
Heat the rest of the butter in the pan, slide the frittata back into the pan, soft side down and cook for a few minutes. You can also cook the top side by just dotting with butter and grilling, but I prefer the pan method.
Cut into wedges and serve.
Reviews
Most Helpful
Great idea for leftover spaghetti! Ours was in a tomato and mascarpone sauce which went so well with the cheese and egg mix. Will definitely make this again!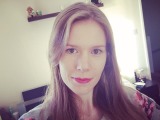 Great use for leftover pasta. I used some left over angel hair. I didn't have any sauce so i pored a quarter bottle of salsa into the mix. Came out nicely. Thanks
It's impossible to make spaghetti sauce for two, without leftovers and getting "spaghettied out". Great new way to use up the LO's. I did health it up with egg beaters & pam, though. Next experiment will be to use the leftover spaghetti squash!

More Go-To Meal Ideas