CarolAT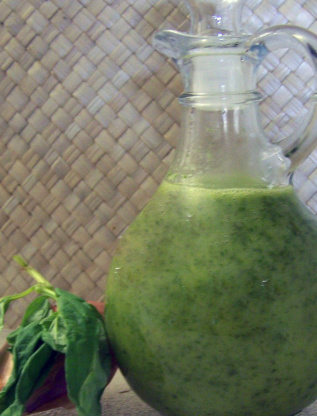 There's nothing better than freshly made salad dressings. This one is from my favorite magazine, Cook's Illustrated. Note: Heating fresh herbs in olive oil creates an herb-infused oil that offers a good foundation for the dressing.
Heat 1/4 cup oil with 1 cup basil in medium saucepan over medium heat until basil turns bright green and small bubbles appear, 2 to 3 minutes.
Turn off heat and steep 5 minutes.
Process shallot, garlic, vinegar, water, salt, pepper, and mustard in blender until garlic and shallot are finely chopped, about 15 seconds.
With blender running, slowly add remaining oil and steeped basil oil and continue to process until dressing is smooth and emulsified, about 15 seconds.
Pack remaining basil into blender and process until dressing is smooth, about 15 seconds.
Dressing can be refrigerated in airtight container for up to 3 days.