Prep 10 mins
Cook 15 mins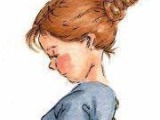 These are delicious. Nuff said...Try them for your next football party.
Directions
Slice croissants in half horizontally.
Mix butter, mustard, poppy seeds and onion together.
Spread on half of each croissant.
Top with 2 1/2 oz ham and a slice of cheese.
Put halves together.
Wrap each sandwich in foil and warm in 325*F oven for 15 minutes.
These sandwiches may also be frozen in foil and warmed, unwrapped, at 325*F for 25 to 30 minutes.
Most Helpful
So yum! The spread was great.
Made these for a tailgate so I didn't warm them. They were good and I will try them heated next time. Thanks!
I was craving a croissant sandwich, and this definitely satisfied my craving. Instead of wrapping each sandwich individually in foil, I placed the assembled sandwiches on a jelly roll pan and covered the entire pan with foil. I baked them for about 25 minutes to make sure they were heated through.