For Kids: Bugs' Company Carrots
Parsley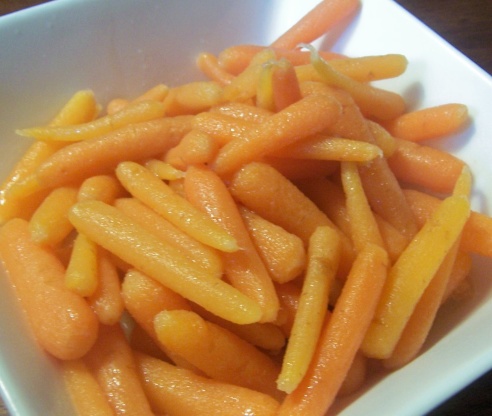 Carrots were my favorite vegetable when I was very young. I used to like them mashed with butter. Here's another way that kids enjoy and can participate in making.

This is a great receipe and I happened to make it last night. I don't add the salt but my 7yr old dd loves her carrots this way.
Slice the carrots.
Combine all ingredients in a saucepan.
Cover and cook on medium low heat for about 30 minutes, until the carrots are tender.
Stir once in a while.
For the microwave:.
Use only 1 tablespoon water.
Put everything but the salt in a microwave safe bowl.
Cover lightly and microwave on high 6-7 minutes, until carrots are almost tender.
Make sure to stop the microwave and stir it a few times!
Stir in salt when carrots are done.