Flank Steak With Bourbon Rosemary Marinade
Dugyb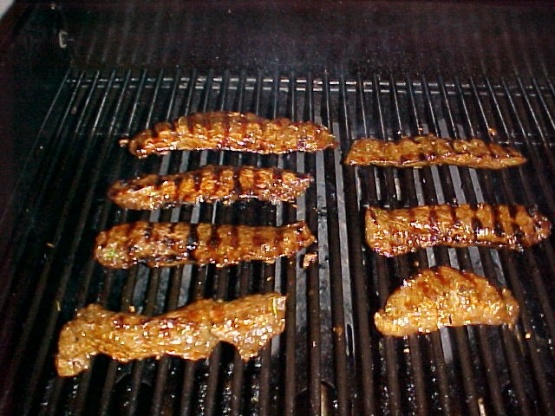 An easy company recipe. Many Flank Steak recipes call for marinating and cooking before carving. You get much more flavor by slicing first and it stays moist through the cooking process on the BBQ. It's quick and delicious.

Great alternative to a standard marinade I've been using for decades. It really is outstanding and our family and guests really liked it as well. Next time, I'll leave it in the marinade a bit longer. Thanks for sharing!
Slice flank steak across the grain diagonally 1/2 - 3/4 inch thick.
Combine remaining ingredients, add sliced flank steak, and let marinate for 1/2 hour.
BBQ at high heat 2-3 minutes per side (for med-rare).
Base with leftover marinade while cooking.