Firehouse Pork Chili Verde
We make this verde at the Firehouse. Everybody loves it no matter what fire station you're at and with what crew. It's a tradition to make GREAT CHILI VERDE in the FIREHOUSE and this is the one. ENJOY!
3 lbs pork roast
10 anaheim chilies (roasted, peeled, deseeded and deveined)
2 jalapenos (roasted, peeled, deseeded and deveined)
2 poblano peppers (roasted, peeled, deseeded and deveined)
1 serrano pepper (roasted, peeled, deseeded and deveined)
3 tomatillos
1 yellow onion (Diced)
3 garlic cloves (minced)
2 cups chicken broth
salt and pepper
flour, for pork
2 teaspoons cumin
1⁄4 cup olive oil
Directions
Cube pork and dredge it lightly with salt and peppered flour. Brown pork in large pot with olive oil. Add diced yellow onions and garlic to pot. Simmer uncovered until onions are translucent.
Add roasted, peeled, deseeded and deveined Anaheim chilies, jalapeños, Poblanos, tomatillos and Serrano peppers to food processor and pulse. Take pepper mixture and add to pot with pork.
Add cumin and chicken broth then stir. Add salt and pepper to taste.
Let chili Verde cook uncovered for 4 hours; stirring lightly and occasionally.
Most Helpful
Verde means green. Where is the green in this??????
Outstanding - just the Pork Chili Recipe I was looking for. The only thing I did different was that I used canned sun roasted tomatoes with garlic - still came out great! We served with out traditional Mexican food, but loved it mixed with Mexican rice in a flour torilla and a white queso on top with more Chili! - It is the best I have ever tried or made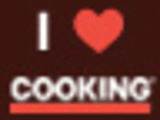 I made this exactly how it was written and it was the best chili Verde I had. The flavors were great. P.S. It was green too!!